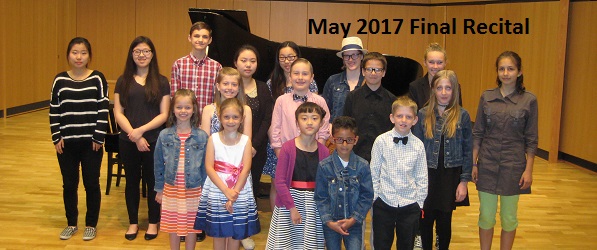 The Registered Music Teachers held their final recital on Saturday, May 27th in the Recital Hall of the University of Lethbridge.  It was a wonderful performance--17 students performed 27 selections!  Thank you to the University of Lethbridge Department of Music for their support!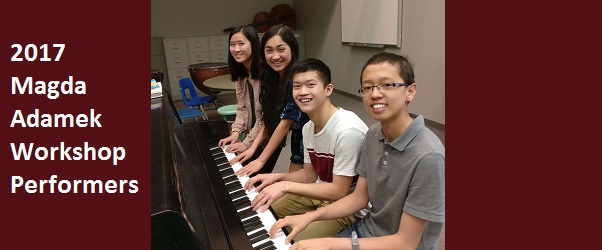 THANK YOU to Magda Adamek for a wonderful workshop!
Over 25 students and teachers attended a free piano workshop on Monday, May 8th at Casa. Dr. Adamek presented her philosophy of beautiful tone production and some excellent teaching strategies and tips for helping students learn this concept. Following the presentation, she shared her collaborative expertise in a masterclass session with students. We are grateful to ARMTA Continuing Education and the University of Lethbridge Conservatory of Music for their assistance in the presentation of this event. Thanks to everyone for their participation and support!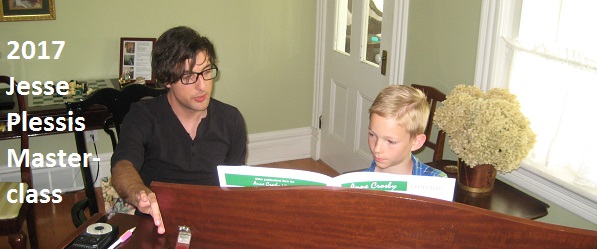 THANK YOU to Jesse Plessis for a terrific masterclass!
4 students played for pianist, Jesse Plessis on Saturday, May 13th at the home of Linda Davies.  Thanks to ARMTA Continuing Education for their sponsorship!

WELCOME

LRMTA is a branch of THE ALBERTA REGISTERED MUSIC TEACHERS' ASSOCIATION
ARMTA is a professional organization representing and serving approximately 400 music teachers across the province. The organization began in 1932 as a group of music teachers who were interested in enhancing the quality of life by promoting the love and knowledge of music through teaching and by providing cultural events of a high standard in the community. These became our stated goals and objectives when we became a Registered Professional Association in 1982.
The Lethbridge branch of the Alberta Registered Music Teachers' Association was formed in 1942 and is part of a Canada-wide federation of music teachers encompassing ten provinces, with over 3,200 members. To be a member of the Association, teachers must hold a degree or diploma from a recognized university or conservatory or meet the necessary qualifications set down by the registering province. This ensures a high level of training and a commitment to professionalism. The aim of our organization is to encourage and provide the highest calibre of music education possible and to promote high standards of music in our community. Currently the Lethbridge branch has 24 members from Lethbridge and the surrounding area who give lessons in piano, theory, pedagogy, composition, strings, voice, woodwinds, and organ. Our branch presents a number of student recitals each year and organizes workshops and master classes for students and teachers in the community.